This post comes from Quentin Fottrell at partner site MarketWatch.

Why is an old iPhone still worth hundreds of dollars? New research suggests a surprising explanation: hoarding.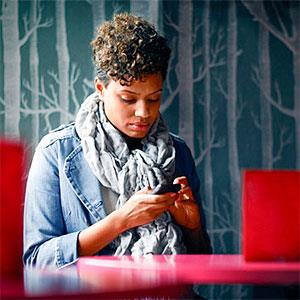 More than half of American consumers say they have two or more unused cellphones in their household, according to a new survey. The trade-in value of all those old gadgets: $34 billion, according to resale site SellCell.com -- which has a vested interest in tapping into this possible gold mine. Old iPhones account for roughly a quarter of that sum.
Apple has been able to release a new model every year since 2007 -- 85 million phones and $50 billion in revenue -- partly because it's easy and inexpensive for customers to sell their old ones for new models.
But clearly large numbers of users never part with their old devices.
"If more iPhones flooded the market, the resale price would drop, and there would be less incentive for users to upgrade," says technology analyst Jeff Kagan. The high price of old iPhones helps fuel demand for the latest gadget, he says.
The retail price of a new iPhone starts at $650, but most people pay wireless carriers a subsidized price of $199 with a two-year contract. Since many resale sites offer $200 for previous iPhone models, customers are often able to upgrade to the new model for free.
While some of the old cellphones people have around the house may be damaged beyond repair, almost one in five of those surveyed say they are just "too lazy" to sell their old devices, the survey found. The same number of respondents was worried about jeopardizing their personal data by throwing away or recycling their unused cellphone, while others didn't realize they can make cash from their old phones, says Colin White, the managing director of SellCell.com. Only 20% sell or recycle them, he says.
Demand for used phones may pick up in the U.S. if T-Mobile goes ahead with its plans to eliminate the standard U.S. contract system and allows users to pay a lower monthly rate in exchange for higher upfront costs for the phone, says Brian Colello, an analyst at Morningstar. But as each upgrade become less dramatic, he says a "bigger risk" to Apple is that customers will hold on to the iPhone 4S or 5 for a longer period of time instead of buying a new iPhone in 2013. (Apple did not respond to requests for comment.)
Apple still has one of the highest upgrade rates in the industry: 83% of iPhone owners in December planned to upgrade, up from 73% a year earlier, according to Morgan Stanley Research. That rate was just 63% for Samsung and 47% for HTC.
But analysts say the company remains heavily dependent on its iPhone pipeline, hence new products like the iPad Mini and recent rumors of an iWatch. The iPhone accounts for about 56% of revenue -- one reason Apple's share price has fallen from its peak of more than $700 last September, Kagan says.
More on MarketWatch and MSN Money: