This post comes from Trisha Sherven at partner site Money Talks News. 

If you've ever had the flu, you know how awful it is -- high fever, muscle aches, chills, vomiting. You feel as if you've been run over by a truck.
Once you've got it, antibiotics won't help; they're for bacterial infections, not viruses like the flu. So the best medicine is prevention, including common-sense things like washing your hands, avoiding contact with people to whatever extent possible and getting vaccinated.
Thanks to the Affordable Care Act, most private insurance is now required to cover preventive care, which includes vaccinations, at no cost to you. That means no copay and no deductible. The same is true for those covered by Medicare Part B. But if you don't have insurance, there are still ways to find free or cheap flu shots. 
How effective is it?
According to the CDC, this year's flu vaccine is about 60% effective in preventing influenza infection. Part of the reason flu shots can't be 100% effective is that they're developed months before flu season, so they can't cover all strains and variations the virus may develop. But researchers say that even if a vaccinated person does contract a flu virus, the symptoms and potential complications will often be much less severe.
To see where to find a flu shot in your area, check out flushot.healthmap.or​g. Here's a roundup of some no- and low-cost locations: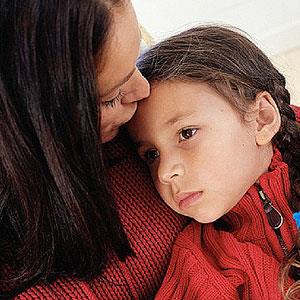 Federally qualified health centers
There are 8,500 federally qualified health centers across the United States, providing all sorts of health care, based on your ability to pay.
Community health clinics
Most communities have free or low-cost resources for people in need of health care. To find one near you, start by dialing 211, a free information service. You can also check your state's department of public health website. Depending on your income, you may be able to find a cheap or free vaccine.
Drugstores
You'll find flu shots in the pharmacy department of most drugstores. Most accept insurance, and some offer added benefits, such as discount coupons. Here are some prices we found when we researched this story:
CVS -- $31.99, plus a 20% coupon for in-store shopping.
Walgreens -- $31.99.
Rite Aid -- $29.99, plus a coupon booklet.
Supermarkets
Many supermarkets also offer the vaccine in their pharmacies, and most accept insurance. Here are some prices we found when we researched this story:
Publix -- $30.
Safeway -- $28 to $35.
Kroger -- $25.
Discount and warehouse stores
Warehouse stores are places to save on more than just cereal and coffee. They also offer the best deals on flu shots. Prices when we researched this story:
Costco -- $16.99. This was by far the cheapest shot we found.
Sam's Club and Wal-Mart -- Their websites say they're offering flu immunizations only in Arizona.
Target -- $28.
Kmart -- $25.
Can you get sick from the flu vaccine?
If you think the vaccine will give you the flu, think again. This is one of the biggest myths about the flu the CDC wants to debunk. Influenza vaccines are made from an inactivated virus that cannot transmit infection. It does take up to two weeks for the vaccine to take effect and build up protection in the body, so a person can get sick during that time and mistakenly blame the vaccine. But it's not caused by the flu shot.
The nasal spray flu vaccine may cause some mild symptoms such as runny nose, cough or chills, but those symptoms don't last long. The nasal spray vaccine is available for healthy patients ages 2 to 49 who aren't pregnant. There are a few other people for whom a nasal spray vaccine isn't recommended, including those with a severe egg allergy and people with a history of Guillain-Barre syndrome. 
Bottom line? Get a shot
Flu is a serious illness that can cause health complications and even death. And the single best thing you can do to avoid it is to get a flu shot, especially if you're in a high-risk group. A healthy diet, adequate exercise, rest and hygiene are also some common-sense ways to prevent infection. Frequent hand washing, especially in October through May, can go a long way.
More on Money Talks News and MSN Money: