This post comes from Renee Morad at partner site Money Talks News.

More than 50 million Americans pay an average of about $40 a month to belong to a fitness club, according to the industry.
A fitness club is a great place to get in shape, build muscle and get an endorphin rush. But you shouldn't have to empty your wallet to work out.
Like most businesses, gyms have tricks of the trade -- techniques designed to fatten their bottom line while slimming your savings. Here are seven, along with workarounds: 
1. Initiation fees
This is an expense you should always attempt to negotiate away. You're already agreeing to pay each month, and the gym doesn't incur additional expense by you signing up, so there's no reason to pay this fee. 
The fitness business is highly competitive. Find a gym that doesn't charge an upfront fee, then either join it or use that club as leverage to get the fee waived at a club you do want to join.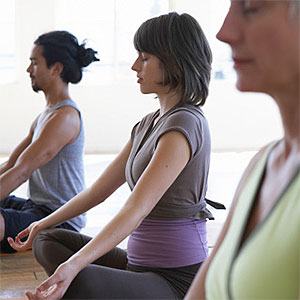 2. Personal trainers
Think car salespeople are high pressure? Wait until you're approached by a personal trainer. While it can be a valuable service, it doesn't come cheap: Typical sessions run $30 or more. If you sign up, training cost will soon eclipse the monthly gym fee.
And being muscular doesn't make a personal trainer qualified. There aren't standardized certifications for personal trainers, and some credentials require little more than an online course or fee. Ask the gym's management about the certifications of their trainers, and look for training from a recognized institution, like the American Council on Exercise, American College of Sports Medicine or the National Strength and Conditioning Association. A background in sports medicine or physical education is also a plus.
Remember that, as with any service provider, from doctors to plumbers, everything's negotiable.
If you're looking to bypass the expense of a personal trainer, don't be shy about asking a gym employee for help with a simple routine or using the equipment. The staff should help you for free. If it's motivation you need, enlist a workout buddy.
3. Auto-pay
Many gyms offer discounts for enrolling in auto-pay, which allows them to tap your checking account for their monthly fee. While this service is convenient, there have been many cases of gyms continuing to extract money after a contract was canceled.
Clubs that engage in such tactics are among the biggest sources of consumer complaints. Before you join, check complaint sites and the Better Business Bureau where the club is headquartered to see if there have been past issues.
The only sure way to avoid this potential problem is to avoid auto-pay, but if that's impossible, understand what's required to turn it off.
4. Contracts that automatically renew
One of the sources of the membership that won't die is a contract that automatically renews. To avoid this trap, either strike the auto-renew clause from the contract when you sign up, or set a reminder so you'll know when the cancellation window is approaching.
Be sure to read the fine print in advance. If there's a dispute, be aware that a club can leave bad marks on your credit history.
5. Limited-time offers
These so-called promotions increase the pressure to sign up. Ignore the hard sell, take your time and understand what you're getting into.
And don't be in a hurry to start paying. Most gyms offer free or low-cost trial memberships that last a week or two. Use this period to evaluate the gym, as well as your ability to stick with it.
6. Gym store and juice bar markups
Whether you're purchasing a smoothie or a pair of flip-flops for the locker room, you're likely paying more than you would elsewhere. Sure, it's convenient, but planning ahead will land you a better deal. Head to Target or Wal-Mart for gear, and bring your own snacks and refillable water bottle.
7. The illusion of being clean
Cleanliness is an important factor when it comes to fitness clubs, and some believe it's important enough to merit a higher membership price. But don't be fooled by some of the tricks that can make a gym seem cleaner than it really is, like sanitizing wipes near every treadmill or "wet floor" signs.
Take a close look and determine if the gym's best practices are really being put to use. Are gym members wiping down the equipment, and when they forget, is anyone else picking up the slack? If you have doubts, ask gym management about sanitation polices and the cleaning schedule.
More from Money Talks News and MSN Money: