This post is by Danielle Warchol of SavingAdvice.com

You don't have to be a wine expert to get nice quality wines at a decent price. There are plenty of wonderful wines that don't cost an arm and a leg, and no matter what level your wine expertise, there are some simple steps that you can take to save money without compromising on quality. Here are 10 that you can take to save money the next time you purchase wine.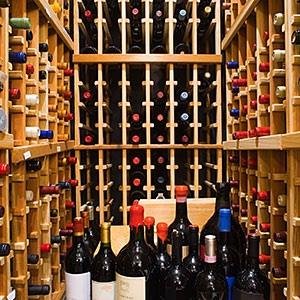 1. Don't buy by the glass
If you're at a restaurant with a couple of friends or family members, it might seem tempting to buy wine by the glass instead of ordering a bottle. Most bottles of wine will give you four or five glasses. If you buy a $25 bottle of wine, that should be about $5 a glass which is much cheaper than the $7 (or more) a restaurant may charge for a single glass of that same wine.
2. Try the house wine
Lately, more restaurants are trying to offer a house wine. House wines are often cheaper than ordering bottled wines, but the wine is often just as good. If you're a casual drinker, what's the harm of trying out the house wine? Sometimes it can be cheaper by as much as $10.
3. Take advantage of liquor store deals and sales
Like most stores, liquor and wine stores often offer deals or sales on their merchandise. Sometimes they'll have holiday sales to entice people into buying liquor for celebrations or presents. And sometimes they just want to get rid of old stock and will mark down cases of wine that didn't sell well. There are also occasions where they're trying to promote a new wine or winery and will offer wine at a significantly discounted price. You should always check out the sales at the liquor and wine stores near you to see if you can score any good deals.
4. Compare prices
When it doubt, the best way to save some money on wine is by comparing prices in different stores. A supermarket may have a specific wine for a less expensive price than a liquor store. A simple search online will provide you with a variety of different stores and potential prices. And these days, obviously, there's an app (or
several
) for just that.
5. Buy by the case
Do you have a certain wine that you can't get enough of? Maybe you buy one or two bottles every time you go into the liquor store. If this is the case, consider buying a case of the wine. As with many purchases, sometimes it's more cost efficient to buy in bulk than to buy single serving portions, especially if the wine you enjoy is available at a warehouse store. Before you buy individual bottles, check the case price to see if it's a better deal, especially if you know you're eventually going to drink that much.
6. Buy a cheaper brand
When it comes to wine, a more expensive bottle isn't always better. Sometimes a $6 bottle of Riesling may taste the same as a $60 bottle. There have been plenty of studies testing whether people can tell the difference between expensive and inexpensive wines and most casual drinkers can rarely tell the difference. So when you go into the liquor store, don't immediately assume that a $10 bottle will taste horrible or that a $30 bottle will be amazing.
7. Avoid imported wine
Imported wine tends to be more expensive than wine from domestic wineries. While plenty of people prefer wine from France or Italy, it's sometimes marked up by at least $5 just because it's from a known "wine country." If you're looking to buy a cheaper bottle, check out the wines from wineries located in New York or California.
8. Attend wine tastings
Many liquor stores will often hold wine tastings to attract new customers or to support local wineries and vendors. Wine tastings can be a great way to figure out if you'll like a certain type of wine before you spend money on it, but it can also sometimes lead to great discounts. Many vendors will offer their wines for a significantly cheaper price at a wine tasting hoping that you'll be persuaded enough to buy a bottle or two.
9. Buy from new and emerging wineries
As certain wines become popular, the price per bottle starts to rise. Liquor stores and wineries know that if people like something enough, they'll often spend an outrageous amount of money to own it. If you're trying to cut back on your expenses, consider trying some of the new wines your local liquor store or wine bar may be offering. These wines are promoted at a fairly cheap price (usually between $7.99 and $12.99) and are often just as good as other popular wines. Plus, trying something new might cause you to find a new favorite wine.
10. Avoid popular wines
Whether you're at a restaurant or in a liquor store, certain wines are going to be more expensive than others. Popular wines such as chardonnays, shirazes, merlots, or pinot grigios are often marked up in price because those are the wines people immediately ask for. They're common wines that even the casual drinker knows about. Therefore, they're often set at a higher price than less popular wines such as Rieslings, muscatos, or chiantis.
Got any other money saving tips when it comes to buying wine? Let us know in the comments below.
More from SavingAdvice.com: