This post comes from Renee Morad at partner site Money Talks News.

Shoppers can save up to 55% at warehouse clubs -- on everything from bulk packages of toilet paper and frozen pizza to Coach handbags and vacation packages, Consumer Reports says. If you belong to one, you're probably enjoying the savings and the "treasure hunt" shopping experience, never quite knowing what you'll find.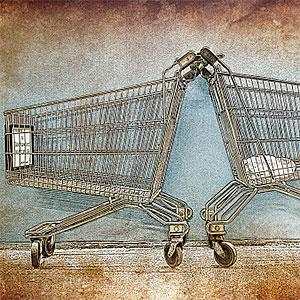 It's no surprise that as warehouse clubs open more locations and offer a wider range of items, sales are growing. According to First Research, the industry has seen a 137% jump in sales from 2001 to 2011, compared with 47% for all general merchandise stores. 
But which warehouse club is best for you? Sometimes it's as simple as finding the one closest to home, but if you have choices, you should consider other aspects such as selection and return policies. We put the big three to the test by comparing 11 factors,  from basic membership costs and locations to selection of luxury goods.
1. Membership costs
Basic membership is $50 a year at BJ's Wholesale Club, $55 at Costco and $40 at Sam's Club. If you want to test the waters first, keep an eye out for free trials (although check first to see if you'll have to pay a nonmember surcharge).
2. Rewards
Warehouse clubs offer rewards programs, but they're not free. Become a BJ's Rewards member for $100 a year (or upgrade an existing membership for $50) and you'll get 2% back on most in-club and BJs.com purchases. Costco's Executive Membership is $110 a year and also offers 2% rewards, capped at $750 a year. 
Sam's Club is experimenting with the idea of a cash rewards program. In a new rollout, Plus members ($100 a year) are now receiving $10 for every $500 spent -- which comes out to 2% -- capped at $500.
3. Nonmember surcharges
Thinking about shopping at a warehouse club without footing the bill for a membership? Costco is the least expensive, with a 5% surcharge for nonmembers. BJ's is the highest at 15%, while Sam's Club's surcharge is 10%.
4. Locations
Costco and Sam's Club have more locations than BJ's. Sam's Club has 620 stores in the United States and Puerto Rico, while Costco has nearly 450. BJ's has about 180. To see if there's a warehouse club near you, check out the locators for BJ's, Costco and Sam's Club.
5. Shopping experience
In a Consumer Reports survey, 26,000 shoppers evaluated their experiences at 10 major retailers: Costco, J.C. Penney, Kmart, Kohl's, Macy's, Meijer, Sam's Club, Sears, Target and Wal-Mart. Costco was the top-rated store in the survey. Sam's Club got average or slightly above average grades in all categories. BJ's wasn't included.
In a survey by Temkin, 6,000 consumers ranked companies based on customer service. Costco ranked third, behind Amazon and Kohl's, with 79% of survey respondents giving it an "excellent" or "good" rating. Sam's Club and BJ's were close, however, at 78%.
While this doesn't point to a clear winner, it's safe to say the overall shopping experience at any of the big three doesn't differ much and doesn't disappoint.
6. Return policies
Costco and Sam's Club have liberal return policies. However, electronics generally must be returned within 90 days, and returns for several items must be within 30 days at Sam's Club.
At BJ's, most returns must be within 30 days, and it's 14 days for many electronics.
7. Coupons and sales
BJ's is the only warehouse club that accepts manufacturer's coupons. BJ's also has 24-hour flash sales online, promoting deals on items such as HDTVs and digital cameras, often with free shipping.
At Sam's Club, discounts can get even deeper with online auctions. Online members can bid on products, with all bids starting at $1.
8. Electronics
All three warehouse clubs offer similar prices for tech products, including HDTVs, digital cameras, and printers. If you're an Apple fan, you'll want to head to Sam's Club, the only warehouse club to carry iPads and iPhones. All warehouse clubs, however, offer a decent sampling of iPad and iPhone accessories, including cases, stands and docking stations.
Sam's Club also excels when it comes to delivery, installation and technical support, thanks to 24/7 customer service.
9. House brands
According to  Family Circle, you can find the best deals on products in warehouse clubs by purchasing house brands. At Sam's Club, this is Member's Mark. BJ's carries house brand Berkley & Jensen, and Costco's is Kirkland. The pricing on house brands at all three chains is nearly identical, so it comes down to individual preference.
10. Food prices
Food prices don't vary all that much at warehouse clubs. According to a face-off between Costco and Sam's Club conducted by Cheapism.com, a shopping cart test of 38 typical grocery items was $12 cheaper at Sam's Club. But because they got a greater quantity of some of the things in the Costco cart, they went back and compared unit costs. Based on that, Costco was 3.6% less expensive.
Cheapism.com also noted slightly smaller unit packaging at Sam's Club, which could be an advantage to avoid waste.
11. Luxury items
All warehouse clubs sell designer jewelry and can help you find deals on cars. Some of the most in-demand items at Sam's Club are Ray-Ban frames for glasses and sunglasses, Eddie Bauer home décor and apparel and Children's Place apparel, according to Carrie Foster, a company spokesperson. At Costco, you'll find Coach handbags, Herman Miller chairs and Waterford crystal.
If you're looking for vacation packages, you'll want to shop at Costco or BJ's because Sam's Club stepped out of the niche.
The bottom line
When shopping for a warehouse club, it comes down to preference. If you're looking for low membership cost, a generous return policy and 24/7 customer service, Sam's Club is the way to go. If you value the added savings from manufacturer's coupons and don't mind a less liberal return policy, consider BJ's. If you're into travel, you'll find plenty of deals at Costco or BJ's. And if you want the top-ranked in customer service, Costco is the winner, but only by a narrow margin.
More on Money Talks News and MSN Money: