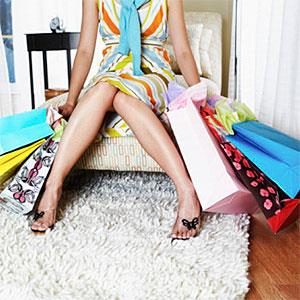 Recently, I was one of six personal finance writers participating in a Google Hangout on the Air. The theme for the live video presentation was "Spend Less, Save More in 2013." (View the archived program on YouTube here.)

During the discussion, Melissa Tosetti, who blogs at The Savvy Life, suggested a strategy that I think makes a lot of sense: Use a "spending book."

This is not the same as a price book, which frugalists create to determine grocery prices. A spending book is a small notebook in which you write down things you need to buy (graduation gift, 50 pounds of rice) and also things you want to buy (new bestseller, trip to Hawaii).

At once a reminder and a disciplinary tool, the spending book helps aim your dollars in the direction you desire. Specifically, it helps you focus on what you need right now, versus being distracted by bells and whistles.

"Stores spend millions of dollars on marketing and displays to get you to spend. What the spending book does is help you to live intentionally," says Tosetti, a co-author of "Living the Savvy Life." 
Incidentally, it doesn't have to be a notebook. These days people are just as likely to store this sort of information in their smartphones.

How it works
Before you enter a store or a mall (or a thrift shop or a yard sale), flip through the spending book. It will remind you that your niece's birthday is less than a month away, or that you're almost out of rice.

Buying your niece's gift sometime in the next few weeks is preferable to freaking out the night before the party or buying the gift on the way to the party. You'll likely spend less if you can buy it in a leisurely way (especially if you use a price comparison website). You'll also likely be happier with the result, since it wasn't something you grabbed at the last minute.
Buying that rice in a 50-pound bag while you're at Costco or the ethnic market means you'll get the best price. Buying it before your current bag is empty will prevent you from having to buy a smaller (and more expensive) amount at the supermarket to tide you over.
Be sure to write down farther-off needs, too; you could even separate them by month or by season. If you run into a clearance sale of $15 microwave ovens it might click with the "June" page of the spending book: "
Genius
gift when nephew moves into an apartment after graduating!"


The bottom line
Those pages also act as a list of what
not
to buy. Yep, those are cute shoes, but they're not in the book. Every $10 or $20 you spend on things you don't need is money that doesn't go toward a healthy bottom line.
Or toward the "wants" list. Remember that trip to Hawaii?
That's not to say that you should always obey the book blindly. Taking a look around the store may leave you "open to serendipity," Tosetti says. If your old bath towels are fraying around the edges and you stumble on a killer clearance sale, buy them.
If you have the money, that is -- they're no bargain if you can't afford them. If that's the case, write "new towels" in your spending book and start saving for them.
That's the "intentional" part of intentional living. Make your spending a choice, not a reflex.


More from MSN Money: