This post comes from Angela Colley at partner site Money Talks News.

Retail giant Walgreens has nearly 8,000 locations in the U.S., and CVS has about 7,400. With so many stores nationwide, it's no surprise that both chains are raking in sales. CVS did $107 billion in revenue in 2011, compared with Walgreens' $72 billion, according to the latest Fortune 500 report.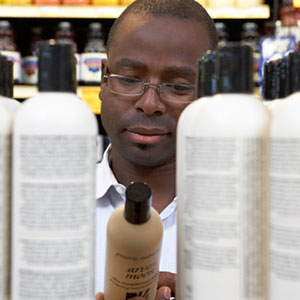 But when it comes to the consumer, which drugstore is cheaper?
I recently set out to compare prices at both drugstores. Then I also factored in prices at big-box retailer Wal-Mart and online merchant Drugstore.com, which was acquired by Walgreens in 2011 but offers different prices on many items. Here's what I found:
Over-the-counter drugs
Considering drugstores have the word "drugs" in their name, you would think they'd be the cheapest on over-the-counter medicines. But I found a better deal elsewhere on an 80-count package of Advil Liqui-Gels.
Walgreens: $10.99.
CVS: $10.99.
Wal-Mart: $7.97.
Drugstore.com: $12.59.
Walgreens and CVS tied; Wal-Mart won.
Personal care
I buy most of my personal care items at drugstores because I usually don't realize I need Q-tips or body wash until I'm completely out, and the drugstore is my closest option. I had no idea if they were the best deal, so I chose a 24-ounce bottle of Dove Go Fresh body wash for comparison. 
Walgreens: $7.49.
CVS: $7.19.
Wal-Mart: $5.
Drugstore.com: $8.99.
CVS provided a better price than Walgreens, but by only 30 cents. Again, Wal-Mart topped them both, offering the product for more than $2 less.
Paper products
Personally, I think toilet paper, paper towels and napkins are expensive everywhere. But as it turns out, I could have gotten a better deal if I had bought that 12-pack of Charmin Basic somewhere else.
Walgreens: $7.99.
CVS: $8.39.
Wal-Mart: $5.97.
Drugstore.com: $7.99.
Walgreens beat CVS by a mere 40 cents, and Wal-Mart again was the smarter buy.
Cleaning supplies
I use a mixture of white vinegar and water to clean almost everything in my house, with one exception: I buy cleaning wipes for quick cleaning jobs. So I picked up a 35-count package of Clorox Cleaning Wipes.
Walgreens: $3.59.
CVS: $3.69.
Wal-Mart: $2.48.
Drugstore.com: $3.99.
Walgreens offered a slightly better deal than CVS, but Wal-Mart once again had the lowest price by far.
Health bars and snacks
To finish off my shopping experiment, I reached for a box of snack bars -- specifically, a six-count box of Slim-Fast 3-2-1 Plan Peanut Butter Crunch Time bars.
Walgreens: $4.49.
CVS: $4.99.
Wal-Mart: $3.87.
Drugstore.com: $4.49.
Walgreens offered the bars for 50 cents less than CVS, but Wal-Mart again beat them both.
Bottom line? Based on the product sampling I chose, Walgreens was cheaper than CVS on three items, CVS was less expensive than Walgreens for one, and they tied on another. Wal-Mart was the least expensive every time. 
Of course, there will always be times when convenience trumps price. And there are ways to reduce your cost at both major drugstore chains:
Sign up for the rewards card. Both CVS and Walgreens have a rewards card. Use it and you'll get special sales prices, earn rewards and get coupons, such as a $5-off-any-purchase coupon via email.
Use store coupons. CVS and Walgreens both offer in-store coupons, something not offered by retailers like Wal-Mart. You can find them in weekly circulars, on their website, on their smartphone apps and by scanning your rewards card in the store. Last week, for example, I scanned my CVS ExtraCare card and got 50 cents off any one Dove product.
Shop the sales. Both drugstores run weekly sales. You can find the deals in the Sunday newspaper, view them on their websites or see what's on sale through the apps. Some sales end up being really good deals.
Stack sales with in-store coupons. In most cases, you can use the in-store coupons on sale-priced items. For example, say CVS had Dove body wash on sale for 25% off. That would bring down the regular retail price ($7.19) to $5.39. If I stacked that with my 50-cents-off coupon, my final price would be $4.89.
Stock up on rewards. Walgreens' new Balance Rewards lets you earn points on purchases, which you can then cash in for gift certificates. With CVS's ExtraCare card you can earn ExtraBucks rewards, which are also good toward a future purchase. Check both drugstores' weekly ads for special deals that earn more than the usual points and stock up. For example, recently Walgreens ran a special on Nature Made vitamins. If you spent $30, you could earn 5,000 reward points, which you could redeem for $5 off a future purchase.
More on Money Talks News and MSN Money: