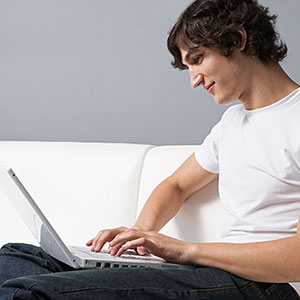 If you spend much time online you're likely using search engines, whether that's to find great deals or to settle a tavern argument ("See, I
told
you it was the 1952 Mickey Mantle card!")
Ever stop to count how many times you search per day? Try it. Then try this: getting paid for those searches.
Sites like
InboxDollars
, 
Qmee.com
 and
Swagbucks
can turn casual research into cash money. The 
Bing search engine
pays in points that you can trade for gift cards -- which are as good as cash if you use them to buy things you were going to buy anyway.
Understand: You won't get rich. But if you're out there searching, why not make it count? 
Qmee.com, the newest of the bunch, is actually an app rather than an engine. When you search via Amazon, Bing, eBay, Google or Yahoo, a Qmee.com panel may pop up to the left of the search results. It contains links that pay anywhere from 5 cents to $1, payable through PayPal.
Qmee results tend to appear when you're searching for products or services (vs. queries like "What is the capital of Ecuador?"). Although I don't often search for either category I've  earned $3.25 in a few weeks.
"Clearly you're not going to earn a living doing this," says Qmee.com founder Jonathan Knight, who estimates most users will earn $10 or less per month. But he notes that "there are plenty of people who have to count every penny."


'Adding incrementally'

The Swagbucks search engine randomly awards 7 to 59 points. These can be traded in for $25, $50 or $100 PayPal cards, which cost a point per penny, or for gift cards (more on that in a minute).
Doesn't sound like much payback? Again: You're online anyway.
"It's not like it takes more time, and you're adding incrementally to your bank account," says Swagbucks co-founder Scott Dudelson.
InboxDollars pays a half-cent per search, up to 30 searches per day; you'll earn an additional 5 to 10 cents per week searching on at least four of the seven days. In other words, up to $1.15 per week or up to $59.80 per year. (See below for faster ways to earn cash.)
A couple of caveats: Certain types of searches are excluded, including URLs and images or videos; you need to have $30 in the account to cash in; there's a $3 check processing fee (although InboxDollars puts $3 back in your account afterwards).
Bing uses the same formula as InboxDollars except that it's a point rather than a penny for every two searches, up to 30 per day. These convert into gift cards rather than cash. (Note: Bing is owned by Microsoft, which publishes MSN Money.)


Propping up your budget

Trading in for gift cards is another way to prop up your budget, whether for wants (e.g., Starbucks, iTunes) or needs (drugstore, home improvement center). I regularly use these "free" cards to buy gifts, vitamins, clothing and specialty food items.
Amazon gift cards, which can be used for just about anything, are available through both Bing and Swagbucks. Cassie, who blogs at Back To Her Roots,
pulls in hundreds of dollars' worth of Amazon cards
 from Swagbucks each year.
"It's not (enough) to quit your day job," she says, "but it's enough to pay for your latte habit or cover this year's Christmas gifts."

Note: A much faster way to earn points on both InboxDollars and Swagbucks is to do surveys, shop online, complete special offers and refer new members. If those aren't your cup of tea, just keep searching. You're doing it anyway, so why not get paid?

More on MSN Money: